Rose-Events around the Leo´s Gate and Eclipse Season
Dear Ones,
if things in your life are a bit intense at the moment, worry not, that is just normal. It´s the cosmic weather and there´s a higher purpose behind it. It´s a transitioning periode where we have to let go of all that´s no longer working for us and instead go for our dreams, even if we have no idea how, where and when we will reach them. We don´t have to know this. Just drop what is holding you back (your old programming) and reboot your system. It´ll help you a lot if you try to stay calm and centered and just focus on this purpose. And if you can not stay calm, as the energies are very fiery and intense, channel them into constructive actions. What does that mean?
Don´t fight the unwanted, go for the wanted!
The Rose events of the next weeks will all assist you in that process if you wish to. They will all have Therese Wenk as my Co-Host. You can check out her other services when following the link: http://healingconnection.ch/
On friday the 27th of July 2018 will be a full moon, that will look reddish and it will also be the longest lunar eclipse of this century. A retrograde Mars in Aquarius will join the moon while that event and as he is close to earth at the moment,  you can see him even on the nightsky. Do not allow people to scare you with horrible words like blood moon. (He looks reddish, because of the way the light is filtered in the atmosphere). These constellations are just an indicator of energies and it is up to you how you make use out of them. Therese Wenk and I, we are experts when it comes to energetic alchemy. We transmute and channel energies and if you want you can join our webinar for this event by clicking on this link: https://www.sofengo.de/w/300588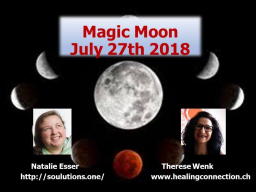 On August 5th 2018 there will be my next Monthly Rose Touch. As always people can message me if they want to be included as a receiver of the loving Rose Energies sended out their way. You can also ask to have your own kids under 14  or your pets on the list. If you want to join life you can register here for free: https://www.sofengo.de/w/300974. The Rose Touch is this time on a sunday and the date was given me by the Rose, because it is 3 days before the Lions Gate of 8/8/2018. While that day special energies are coming in and they will be the topic for my Rose Talk after the Rose Touch is sended out. I have been told that the transmission while the Rose Touch will be a preparing for the Lions Gate and that the Energies will take 3 days to be fully integrated in the body, timely for the opening portal, flooding you with beautiful frequencies.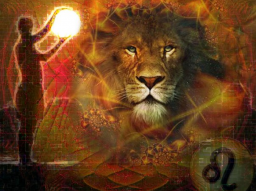 On August 11th 2018 there will be a New Moon and a Solar Eclipse, taking place in the Sign of Leo. It´ll end the eclipse season and will be a great opportunity to give intend for the next 6 month (eclipses are said to have a 6 month periode influece). What is it that you want to create and very important to remember: Who do you want to be? We have to be it to create it. The sign of Leo has a lot to do with the way we present and express ourselves. It´s important to move beyond an image or role and to live our true nature. What is the topic of this time periode, in a nutshell. The webinar on the 11th will focus on that intend and you can register when following this link: https://www.sofengo.de/w/301430
All webinars include a replay. In this way you can tune into the quantum energies any time and as often as you wish.
If you would like a bit of inspiration on the topic of identity and self, I´ve just published an article about it: The I-dentity Game
I wish all of you a rosy time and lots of roaring energies. Shine your beautiful light <3